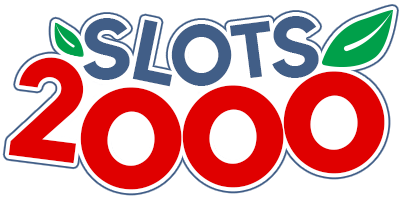 Casinos with Gamification
Industries are always on the move, no matter if their productivity increases or declines. Being stagnant is an impossibility. Innovations come and go, bearing results that pay off significantly, or not at all. The online casino industry is one sector where a clear and definite upward thrust can be noticed in any expert graph or analysis. This constant rise is due to a continuous innovative span that transcends all online gambling platforms. In the past it was the introduction to 3D video slots or Live Gambling. Nowadays it's the addition of a gamification element.
Gamification adds a layer of immersion to your casino experience by providing the player with a redefined experience. As a result the process gives a game-like feeling to the casino by adding challenges, mini-games, leader-boards, customisable avatars and/or stories, and more.
Slots2000 aims to point out the best gamification casinos out there. Below is the list of our picks.
What is Gamification
Gamification aims to integrate a system with the end result of providing a more fulfilling gaming experience. The premise is as follows. Gamification adds an aspect found in games, mostly flash or mobile, that gives the casino more color. This extra is mainly a stimulant that pushes the player to play more. For example some casinos have in game currencies that can be exchanges for extra spins, extra bonuses or cosmetic additions to you avatar. This brings us to the next point. Some gamified casinos have avatars that can be leveled up and customized with different looks. Leader boards are also a crucial part of gamification. Leader boards add a competitive touch to online casinos, which in turn stimulates players.
Gamification is the way of the future. It's the new thing to have taken over the online casino industry. Slots2000 does so and will continue updating you on further developments.
How Did it Start
Tracing the roots of gamification is a difficult task, since there is no real history of the trend. A general belief is that gamification spawned from the unceasing growth of the online casino industry. As the market grew more competitive with each new casino launched, so did the players' needs and expectations. So new casinos started to award bigger and better bonuses, but this quickly became the norm. There was a gap in the market that needed to be filled. So casinos gambled with Gamification, and it was, arguably, a success.
However not all gamification casinos worked since not everyone had it in them to create a compelling and rewarding system that is both innovative and worth a player's investment. This is one of the main reasons why gamification is still pretty blurred and not all casinos incorporate it. We at Slots2000 are perfectly aware of the ambiguous nature of gamification, but we are also very on topic when it comes down to it and have scouted the internet to bring you only the best and most rewarding gamification casinos out there.
Different Types of Gamification
It's important to note that the gamification aspect differs from one casino to the other. Be it in the delivery, or the competitive nature, if any, each gamified casino has its own twist on the formula. However online casinos in general gamify their casinos in the following ways:
Loyalty Points: Basically, the concept of loyalty points is that they increase in number the more you spend at an online casino. Consequently this rise in loyalty points increases the perks you get. These perks or rewards range from Free Spins to special promotional offers. Some casinos even offer special VIP initiatives for those loyal enough. Loyalty points are a way to say thanks from the casino for your time spend with it.
Leaderboards: The main idea behind leaderboards is simple yet effective, and arguably the most compelling gamificaton system. Payers are ranked on a global leaderboards according to the point they have acquired while playing. For example some casinos offer points on certain slot games. The premise is simple: the more you play the more point you gain. It not only adds a competitive touch, but it also awards players with buffs once they reach the top ranking positions.
Missions and Stories: The most creative way by far, and the reason for gamification to be called the way it is. The premise is that gamified casinos have a makeshift world built around them with missions and stories that complement the world. These missions range from winning on a certain slot, to reaching a high win streak. Once a number of missions have been completed, the player levels up and receives prizes. How's that for an incentive!
The Benefits of Gamification
The benefits of gamification can be listed into two separate columns. One would be how it benefits players, and the other would be about the benefits it brings about for casinos.
Realistically speaking if an online casino is ready to implement such a game changing element to its entire platform then there would have to be something in it for them. We wouldn't be writing this if there wasn't. Gamification adds layers of fun. In turn they want to stick around more, which results in more time spent in the casino, and you know what that means. A good gamified casino boosts player retention, and in an industry where players jump from site to site on a regular basis this is a golden opportunity.
As mentioned, the benefits of gamification go both ways. For players a casino with good gamification means a more rewarding system. Gamers play and earn what they will anyway, gamification adds more value and more fun into the entire experience. On top of that they receive more rewards on top of what they would normally gain if they played on a casino with no gamification.
There's more. Players are reported to have felt a feeling of achievement as they advance through the many levels of the gamified casino. This is as important as rewarding them with prizes, since this increase their loyalty in turn ranking the casino higher in the charts which on itself brings more players.