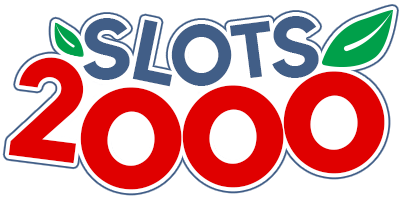 Live Casinos
There are no computer generated numbers here. Just you, the dealer and the game. And best of all, it is all fair and above board so you can play safe in the knowledge that it's just the same as actually being at a land based venue.
Our selection of live casinos comes from the leading platform developers. They are all quality establishments that have plenty to offer real money players.
Recent Posts

4 Things We Need to Know Before Playing Slots
Live casinos are growing in popularity with many players looking for a new experience.
These casinos are aimed at players who like to see the shuffling and dealing of cards taking place in front of them.
You can often chat with the live dealers and fellow players, choose your table and staking levels, follow lucky players or vice versa and join other players at the baccarat and blackjack tables to play against the house.
If you would like a change from playing purely software based games and would like to try live casino, then we offer a range of casinos for you to look at. These casinos have been chosen for of their ability to deliver quality gaming to their customers. We have taken into account a number of factors which include customer support levels, reliability, reputation and overall product quality.
How do live casinos work?
You can play live casino games from the comfort of your own home. Sign-up at one of these casinos and you can play blackjack, roulette, baccarat, sic-bo and more with a live dealer. You no longer need to take a trip to Vegas or your local casino to enjoy the fun of playing live games with real dealers.
The most realistic way to play online casino games is to play at a live casino. These are real live women and men, dealing the game via webcam. This is as close to live casino play as you're going to get.
When you play at most online casinos, your cards are determined by a random number generator, and then dealt. When you're playing live casino you actually have a seat at a real table somewhere in the world, and you have the ability to actually watch a real live dealer deal your cards out to you just like you would if you were at the casino.
Most casinos that feature live dealers, like those mentioned above,  give you the ability to chat with the dealer, and oftentimes even with the other players, just like in a real casino. Of course there won't be anyone blowing smoke in your face, and you can wear whatever you like.
All live casinos in our selection are available to both Mac and Windows instantly without the requirement of a download. So you realistically could be playing live dealer casino games within minutes of reading this paragraph, which will probably be a lot more entertaining.
Live Casinos can be great to get some human interaction instead of just feeling like you are playing against a robot or computer most of the time. It is so much more satisfying seeing a face, especially a pretty one!
Why should I play on a live casino?
It feels like you are more in the game than with traditional online casinos. There is a chat box but I would recommend not using it as it may put you off your game. You will have a few different players on the same table from all around the world; it will feel like you are part of something. A lot of people tend to think that live casinos are fairer than traditional online casinos. So they tend to use them more often. We think they are as fair as in general depending on which one you choose.
Know your live casino first
Always know the rules of the games before you play on a live casino, as you can get so engrossed with trying to learn the game while you should be trying to play it. You can feel that you are pushed for time with live casinos, more that an online casino as the games can move quickly.
Tipping dealers
You can tip the dealer if you are feeling generous. I tended to do a small tip if I win big. You never really know how much of a 'cut' the dealers actually get from those tips though. We hope they get the full amount.
Blackjack Card Shuffle
Cards are shuffled between play, usually with a lady bringing in a new set of cards that have been shuffled, changing the cards with the ones that are on the table.
How do I know I can trust a live casino?
There are regulations in place to monitor casinos of any type, I would always recommend going to a casino that you fully trust though, just to be on the safe side.
What does the future hold for live casinos?
People miss the social interaction they can get with dealers in traditional casinos. Technology will improve, as the speeds are getting faster on the internet. I think that there will be webcams for players, so you can see who you are playing in poker for example.