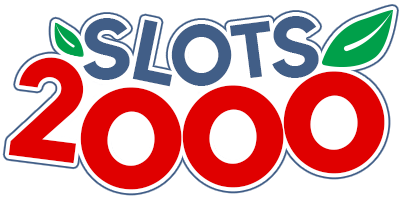 Slot Bonuses
The bonus feature is the latest development of the slot machine. These slots all have something a little different which adds that extra realm of excitement to playing them. Some slot bonuses include free spins, the option to hold the reels, and second screen features where you get an additional opportunity to win even more.
Where can I play one?
Ahh, the fun question. Well, we have some right here that you can try for free.
Recent Posts

4 Things We Need to Know Before Playing Slots
What are slot bonuses?
Well, simply put, they are slot machines that have a hidden "bonus game" inside of them.
Unlocking the bonus game is part of the extra fun of these machines. Some games have a particular winning combination that needs to be hit in order to unlock the bonus game. For instance, the Wheel of Fortune slot machine has a bonus game that is unlocked by landing 3 "Bonus Wheel" symbols on a payline. If you land that particular winning combination, off you go to the bonus screen.
Other games may have run a count for certain winning combinations, and once they are hit a certain number of times, the bonus screen is unlocked. One of the video slots I used to play locally had a running "Bells Bonus". Every 5th time someone landed three bells in a row, it unlocked a bonus screen.
What are the bonus games you can play?
This changes from game to game. Some of the slot bonuses are "Free Spins" bonuses. You just get a few (or perhaps many) free spins on the machine. That's probably the simplest of the slot bonuses.
Other slot bonuses are small games of chance. You might pick a turtle in a race, and then watch the race. Hopefully you picked the winning turtle. The Wild West Slots slot has a quick-draw cowboy shootout as it's bonus screen. Try to pick the faster gun in that game.
Other games have a similar idea, but without the action sequence. You might choose an idol off the tomb wall in Treasures of Tombs, or pop a balloon on some other game. But basically, it is a small game of chance.
Some games have two games of chance inside of them. The Super Wheel from Play'n GO has bonus symbols on its reels. Land on them and you are in. Choosing one of the bonus symbols is the first part of this two-stage bonus round. Behind each one is a prize. If you pick the right one, you then unlock the second stage of the bonus round, a highly valued spin of the Super Wheel itself.
Some of the most interesting slot bonuses are the so-called Skill slots
These slot machine games have a bonus screen that is not merely another game of chance, but they require skill to win. One of the best skill slots we've seen is the Card Sharks game from Realtime Gaming. In this slot, when you unlock the bonus round you play a simple card game. You're given one card, and must guess if the next card out of the deck will be higher, or lower. It's not purely chance, but it doesn't test your reflexes either. A nice fun little game hidden inside of a slot machine.
What types of slot machines have bonus screens?
If you're playing online, any kind of slot game can have a bonus round. Anything from a single payline game to a 20+ payline slot with five reels could have a bonus screen as part of the game.
If you're playing at a casino, look for a video screen. There are 8-liners, 5 reels, and even slot machines with mechanical reels, but also a video screen or bonus wheel attached that offer bonus screens. I guess the short answer is, almost any type of slot machine can be a bonus slot.
Types of Slot Bonuses
Here we will showcase the different types of slot bonuses which casinos offer to their slot playing audience. Note that this is not offered by the slot game itself but by the casino as part of a bonus or some other incentive.
Free Spins: As the name suggests this bonus offer is specifically crafted for online slot lovers, and regularly comes with the welcome package. As the most common of the slot bonuses this promotions gives the player a number of wager-free spins to certain video slot titles. Casinos normally specify to which of their games this promotion applies to. However this does not mean that these wager-less spins don't come with a set of terms and conditions.
No Deposit Bonus: As the most sought after of the slot bonuses this promotion offers free spins without the need to even deposit. All they have to do is to open an account. No deposit bonus is a way for the casino to thank the player for choosing it from the plethora of online gambling platforms. On top of that, players are proven to have deposited more often after a completion of the no deposit bonus.