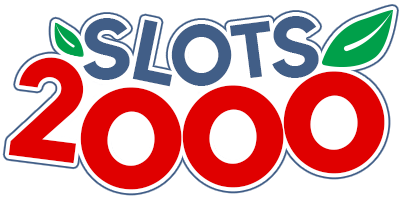 Best Payout Slots
Your chances of winning playing slots are directly proportional to payout percentages as well as your winning spirit. We will take care of the percentages with our selection of best payout slots.
Below is a list of the major online casinos and their best payouts exclusively for playing slots. One the world's top 4 accounting firms act as a reviewer for all payout percentages. Please keep in mind that the games may vary from month to month. Use this as a general guideline. We will update the information as it becomes available.
Recent Posts

Keys to Online Casino Success
Every slot game has its own specific payout percentage programmed into the game's software from the game provider. While it is possible for the casino to change the payout percentage, it is not a simple process and it is not done often.
The payout percentage tells the percentage of all bets that are ultimately returned to players as winnings. However, it is the Random Number Generator (RNG) that determines the actual play of each pull. So one player can play for two hours at a machine and lose, whereas the next player can win a substantial amount with their first play!
The payout percentage is based on the lifetime of the game. Because the RNG determines the result of each individual play, the payout percentage can be, and often is, realized fully in a relatively small number of high-paying wins stretched out over the lifetime of the game. All other winning combinations over the lifetime of the game will be relatively small. This doesn't mean that you can't win. Of course you can! But you must understand that most winning players win small.
Most casinos have a payout percentage much higher than the legal minimum. At land-based casinos, where overhead is higher than online, and the number of slot machines is limited by the casino's size, the payout percentage is usually around 85%. Online the percentages are from 95% to 98%. Even when the house keeps only 2% the money wagered, they make a neat profit.
Confusing Payout Percentage and Payout Schedules
Two slot machines that both have a payout percentage of 98% may have quite different payout schedules. The latter term refers to the types of winning combinations on that slot and the payout for each winning combination.
Here are few facts about the best payout slots that you need to know:
Three-reel slots have fewer paylines than five-reel slots.
You may have to bet more units to get the highest money payout.
Slots that have jackpots generally pay out less for average wins.
Progressive jackpots take from each dollar wagered to fund the jackpot.
When the slot is networked with many other slots to create a very large jackpot, even more is taken from each dollar to fund the jackpot.
Best payout slots summary
The payout percentage is an important factor in choosing which slot game to play. Pay attention to how the percentage is actually paid out. If you want to conserve your bankroll and aren't chasing a big jackpot, you can have a great time playing a slot that doesn't have a big jackpot and has a reasonable payment schedule for average winning combinations.