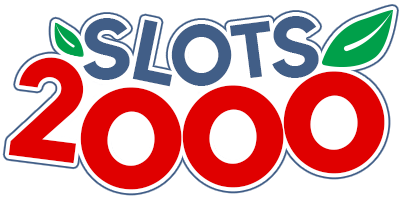 Slotshall

Why Slotshall?
Unique feel
Different Games
Mobile Frienfly
A lot of promotions
Acceptable Payment Options








Overview
One look at the current state of online gambling in South Africa and you'll see just how big the gap that SlotsHall needs to fill is. In order to do justice to a country in which the industry is just beginning to thrive one must think progressively yet humbly in order to attract a contrasting audience. SlotsHall does a pretty good, if not satisfying, job in doing so. The interface is simple and accessible, the games are distinct from what most online casinos offer, the theme is specifically crafted with South Africa in mind, and the promos are all adapted to the country's local dialect adding further coating.
If we were to act upon our instincts we would definitely recommend SlotsHall for any player, South African or not. Why partake in something complicated and heavy when you can be content with a humble but very rewarding online casino such as is SlotsHall. Take our word for it and continue reading below.
Avid players will notice that the games at SlotsHall are rather unique. They are quite different from what we're used to expect from online casinos, and this in no way hinders the experience. Quite the contrary; it improves it and intrigues the player, pushing him or her to try them all out.
We have Realtime Gaming (RTG) to thank, with their constant trend setting and solid games. They are the ones that have gracefully delivered these amazing titles to us, each one unique to the other yet familiar.


As any modern online casino, SlotsHall have converged its platform onto the small screen to accommodate the ever growing market that is mobile gaming. In short, yes, SlotsHall is mobile and going strong.

SlotsHall has adapted its layout as well as its support team to tend the needs of any player. Live chat is open to players 24/7, as well as email support. Support is available in English only, since this is mostly a South African casino. However that does not mean that the professional team will treat you any differently.
SlotsHall is extremely serious when saying that all methods are 100% safe and secure. The casino uses the newest SSL encrypting technologies and state of the art software to achieve the desired effect. To deposit player can use MasterCard, Visa, Neteller and many more. All methods ensure you that all money transfers are as fast and as safe as possible. Sensitive information is also taken, stored and protected using only state of the art technologies. SlotsHall is fully aware of the importance of safety and security and acts accordingly to provide a 100% protected environment.

Promotions and Bonuses
Welcome Package:
1st Deposit Bonus of 200% Bonus up to R10,000 + 20 Free Spins
Coupon Code: WELCOME1
2nd Deposit Bonus of 150% Bonus up to R10,000 + 30 Free Spins
Coupon Code: WELCOME2
Game of the Month: Cleopatra's Gold
125% Bonus + 20 Free Spins
Coupon Code: CLEOPATRA
Hot Promo: Sweet 16 Bonus
20 Free Spins
Coupon Code: SWEET
Rock'n'Roll Monday:
125% Bonus on one deposit you make on Monday
Coupon Code: ROCK-MONDAY
Friday! Time to Party:
130% Bonus + 40 Free Spins
Coupon Code: FRIDAY130
or
160% Bonus + 20 Free Spins
Coupon Code: FRIDAY160
Sunday Chillout:
Get 80% Bonus + 25 Free Spins on 1st deposit
Coupon Code: SUNDAY80
Get 110% Bonus + 50 Free Spins on 2nd deposit
Coupon Code: SUNDAY110
Make it different!
15% Bonus on ANY promotion if you deposit with an alternative payment method (like Neteller, Skrill, Trustly etc.)
HOWZIT, BRU!
75% Bonus on one deposit every day!
Coupon Code: HOWZIT
HAYIBO!
75% Bonus + 15 Free Spins
Coupon Code: HAYIBO
100% Bonus? Yebo!
100% Bonus
Coupon Code: YEBO100
HAVE A LEKKER DAY
100% Bonus + 20 Free Spins
Coupon Code: LEKKER
EISH! WHAT A DEAL!
115% Bonus + 25 Free Spins
Coupon Code: EISH115
JUST SOMMER
120% Bonus + 30 Free Spins
Coupon Code: JUSTSOMMER
IT'S JOL TIME!
125% Bonus + 40 Free Spins
Coupon Code: JOLTIME



SlotsHall is not for everyone. The one of a kind collection of games should please all players, but those that are used to the mundane will have a hard time adapting to the interface and to its games. This is mainly due to the fact that the platform is aimed at the more alternative South African audiences. Nevertheless, SlotsHall embraces all, and invites players to try out something different for a change. Trust us when we say that it's all worth it.
What else is there left to say about SlotsHall. If you're not convinced we insist you stop wasting your time and visit this great casino website.

Pros & Cons
Unique feel
Different Games
Mobile Frienfly
A lot of promotions
Unavailable in some countries
Details
Deposit Methods








Recent Posts

4 Things We Need to Know Before Playing Slots